Culture Club DVD Live at The Yokohama Stadium Japan 85'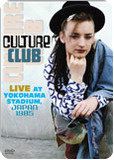 One of the leading names in English new romantic wave came in the early 1980s. Boy George and his band Culture Club mixed new wave, soul and reggae with a touch of salsa, calypso and country. Their mega hits with titles like "Do You Really Want To Hurt Me", "Karma Chameleon" and "The War Song".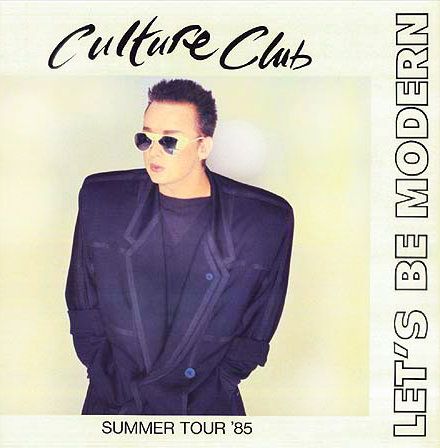 Here on for the first time on a Japanese concert stage, live from the "Yokohama Stadium" filmed on August 4, 1985 as part of a leg from their 'Let's Be Modern Tour'. Features over 40 minutes of this never before seen concert footage from Culture Club! This was the concert were Culture Club introduced 3 new songs from their album 'From Luxury To Heartache'. This was the first time Culture Club played 'Gusto Blusto' and 'God Thank You Woman' live.
Flamboyant, funny, intense, colorful, and multicultural, Culture Club ruled the early 1980's pop, and this concert finds the band and its unforgettable lead singer Boy George at their absolute peak, playing a packed house in Yokohama, Japan. Live At Yokohama Stadium Japan 1985/ Great Culture Club hits heard here include `Do You Really Want To Hurt Me,' `The War Song,' `It's A Miracle,' and of course the international number-one `Karma Chameleon,' along with other favorites from the band's first three music changing albums. A treat for those who remember and those who will be amazed for the first time by the great Culture Club and its classic `80's look and sound.
Features the following songs performed live from Culture Club:
06. Do You Really Want To Hurt Me
♦

Dolby Digital Surround Sound 5.0
♦

(All Regions 0) Plays on all DVD players Worldwide.
♦

Running time: 39 Minutes