August 6, 2016 @ 6:14 AM
Get the Culture Club VIP experience at the concert your going to attend. I know your a huge Culture Club fan and you know deep inside that one day your dream is to meet the FAB 4 together. Well, I think your dream has about to come true.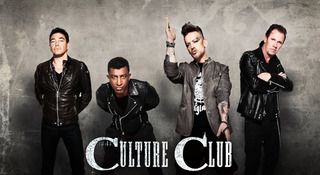 Culture Club are offering a limited amount of exclusive VIP experience at some of their selected shows across America this summer. The VIP package includes.
VIP meet and greet with all four members of Culture Club Boy George, Jon Mss, Roy Hay, and Mikey Craig
VIP HD photo with all four members
VIP Signed Culture Club Tour Poster from all four members of Culture Club
VIP Backstage badge
Some of the VIP shows offers food and beverages including little mini Culture Club.........
Read More