In the early 1980's we've all seen pretty much everything when it came to toys and dolls. From Cabbage Patch Kids to Glow-worm to even He-Man. There were even some pop superstar dolls that were issued by the LJN toy line. LJN Toy's produced the best pop superstar dolls including the Michael Jackson Doll and The Outrageous Boy George doll.
The Boy George celebrity doll portrays him as himself when he was a member of the Culture Club group. The doll was manufactured in 1984 by LJN under a license from Sharpe Grade Ltd. as the Color by Numbers edition. It is titled " Boy George The Original Outrageous Boy of Rock!."
The doll is wearing a replica of the original Colour by Numbers outfit with an off-white linen jacket and pants with large red and black numbers on it, along (as long as the jacket) royal blue t-shirt, black derby style hat, ribbons in the front with braids, red boots with yellow socks. The doll comes with a blue microphone and a bright yellow Boy George doll stand, but the doll easily stands on its own without it. This is an extremely well balance doll.
The doll bends at the knees, twists at the waist, and the neck turns right and left. The arms are fixed and only rotate at the shoulders. The left-hand holds the microphone unassisted.
One of the hottest names in a music video
The one everyone is talking about
---
Boy George The Original Outrageous Boy Of Rock Doll!
---
Photos are courtesy of the celebrity doll museum.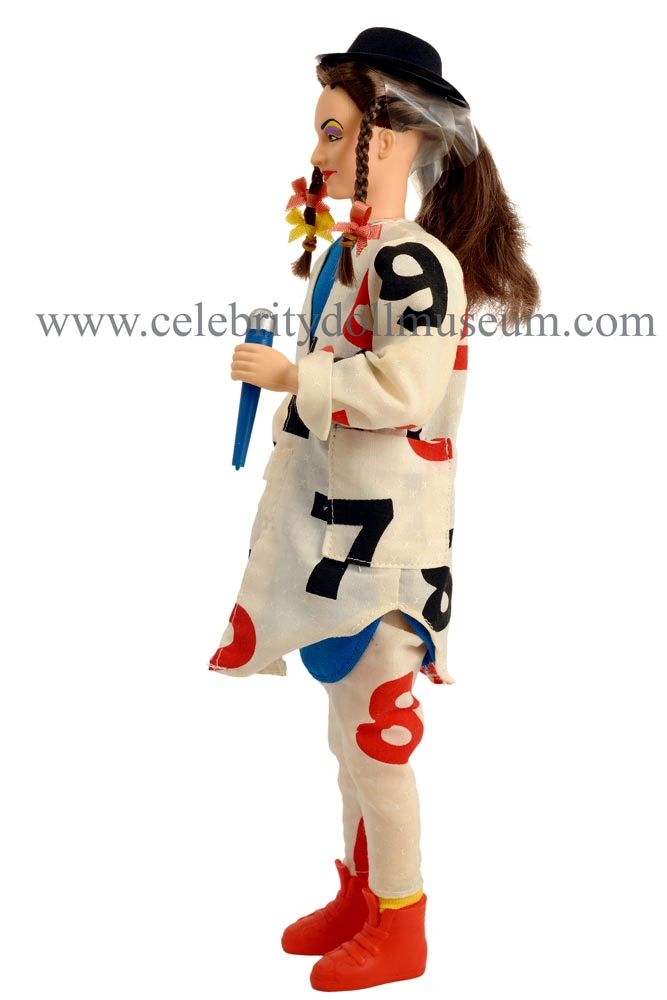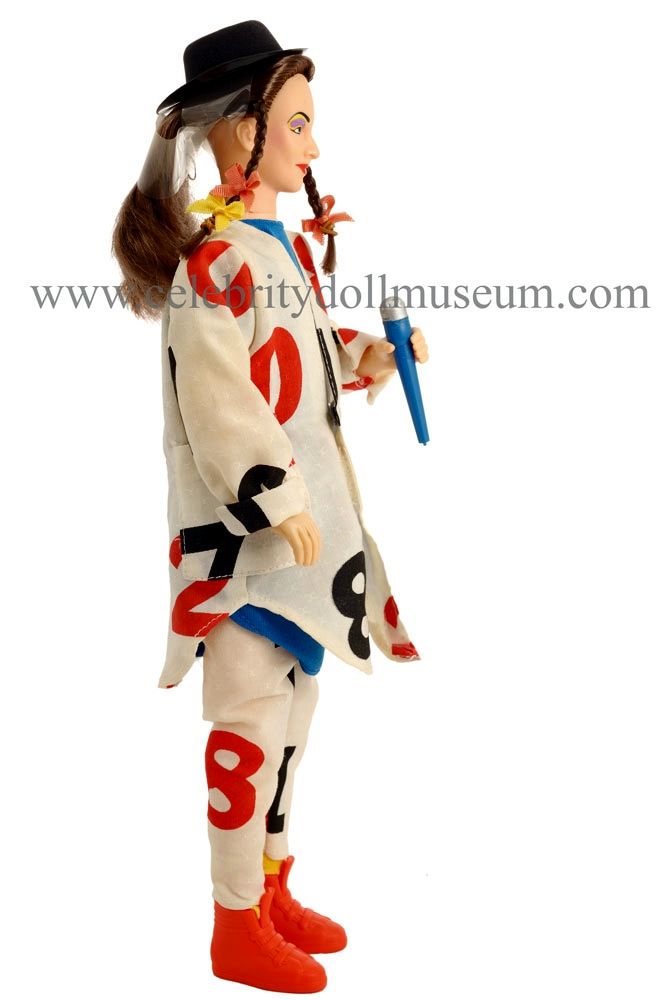 ---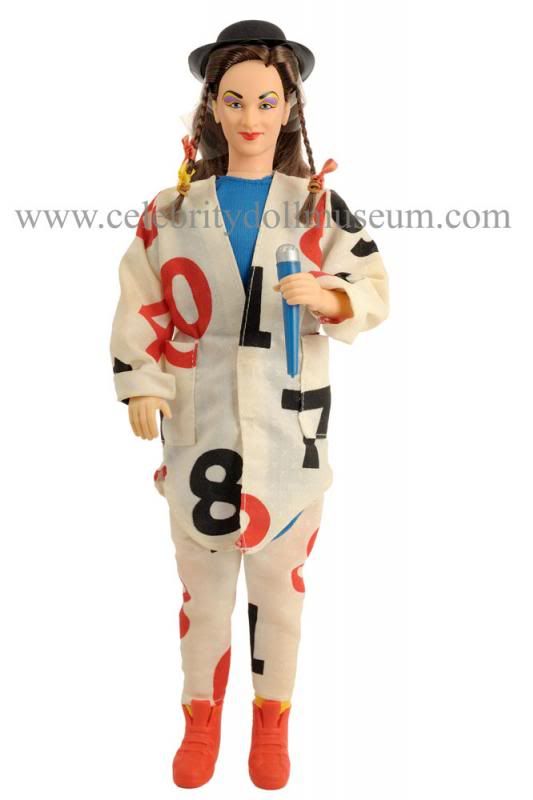 ---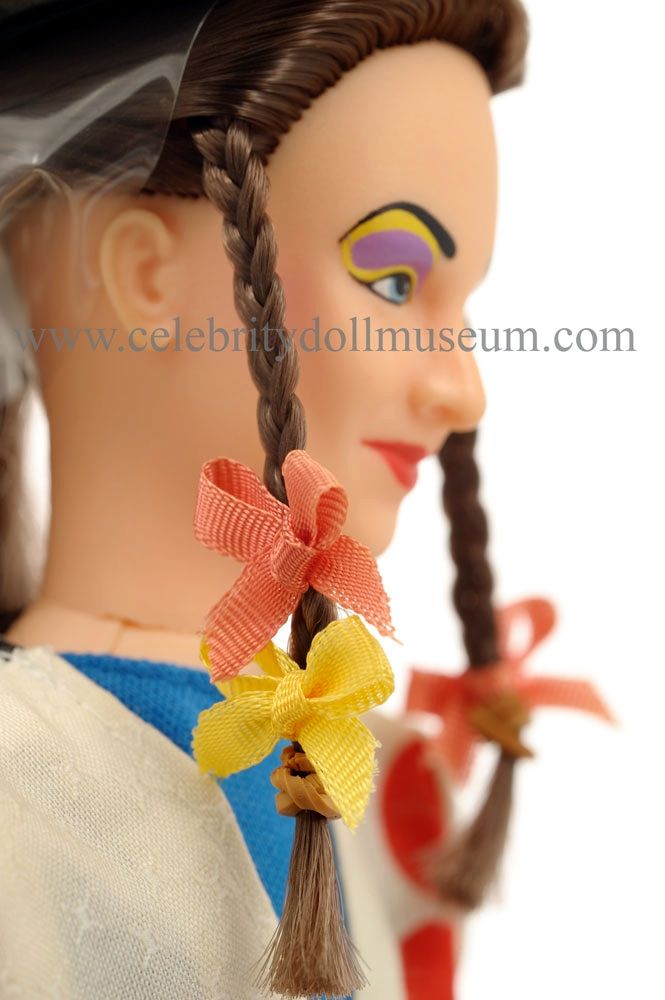 ---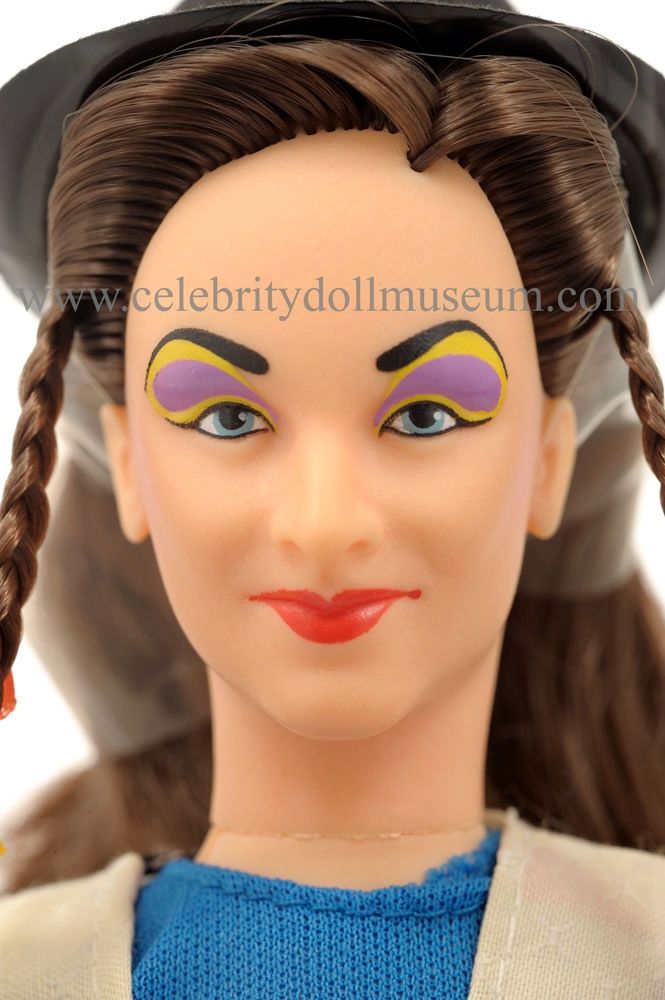 ---
The Boy George Doll (Pro-type)
IN 1984 when the Boy George doll was getting made there was a pro-type that is usually made with all toys and dolls that are getting produce by toy companies. LJN toys had a unique first draft pro-type done for the Boy George doll. The doll only stands 10 inches in height and the hair is a lot shorter with no braids or ribbons. The body is oddly shape making George look very BIG in size. We think that George did not like this version so LJN moved onto the new 12" dolls to make him more taller and slimmer. Take a look.This version for this pro-type is very rare and impossible to come by. One lucky fan did.
Compare the 12" Boy George Fashion Doll to the 10" Pro-Type version of The Boy George Fashion Doll. Which one do you like?
---
Boy George Doll Pro-type CC sheet. Item number 7700
---